Technical features : The double-sided radiating will be instead of the traditional single radiating elements.
Description: Applying for the air heating, Characteristic of high temperature and high power density , similar as the bolt heater, heaters for the aluminum mold, tube diameter will be ≥Φ 16mm.
we take the process of armoured and hollow improving the traditional process of single heat radiating into double heat radiating, increasing the heat exchange capacity, reducing the heat saving to avoid the high working temperature damage the heating elements . What improve the life span more than 3 times than before.
TECHNICAL DATA:
• Sheath material: stainless steel ss304/316/321
• Heating resistance wire:Cr20Ni80
• Working temperature: max 700°C
• Diameter range (mm):2.6mm-30mm
• Length range (mm):15mm-3000mm
• Diameter tolerance: metric -0.02/-0.06mm
• Length tolerance: ±1mm
• Power tolerance: +5%,-10%
• Rated voltage (110-220):max1.27 times
• Insulation resistance: min5Ω
• With(and voltage:1500v/min)
• Designed life:3000 hours
• Power density:
1) -heating in mold: 45w/cm2(max)
2) -heating in water: 67w/cm2(max)
3) -heating in static air: 10w/cm2(max)
4) -heating in flowing air: 18w/cm2(max)
5) Wire lead: fiberglass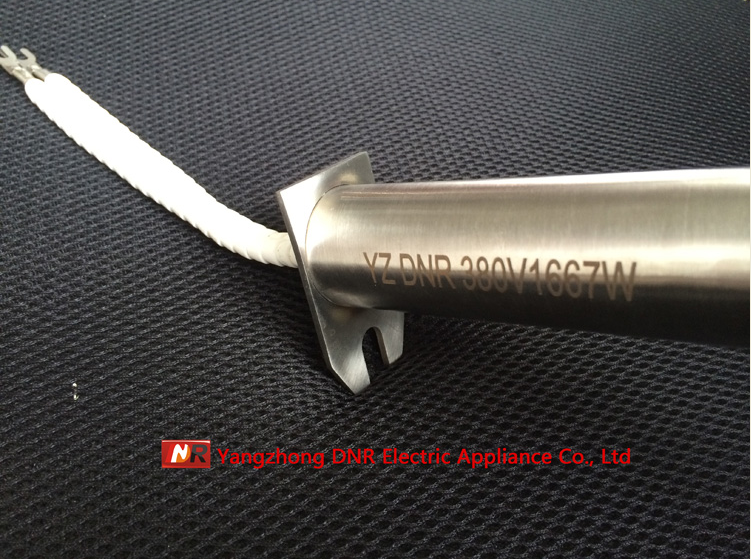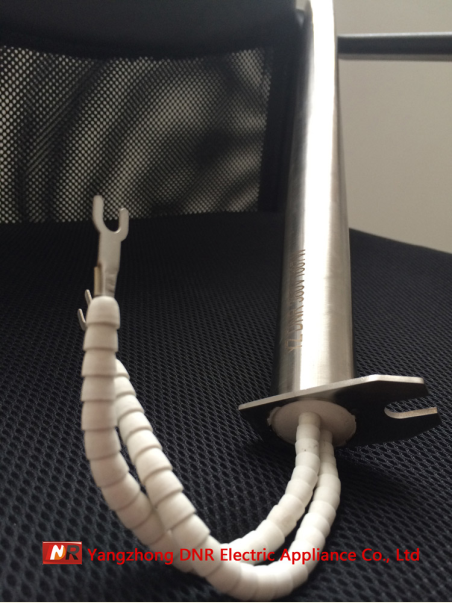 Supply the best solution for your request,OEM, technical supporting
Delivery by express,air or sea.
Outside packing with carton or wooden case,inside with plastic bags
YANGZHONG DINGNUOER ELECTRIC APPLIANCE CO., LTD.(short for DNR next), founded in 2005, is a high-tech industry integrated the production and operation.Mainly engaged in the research and development of non-standard electric heating elements.specialize on the high power density, high temperature environment, ultrahigh life-span products.
Fax:0086 51 88364116
Contact:Cynthia(Miss)